Franky and Jack don't like waste, so they agreed to renovate their Victorian townhouse using as many reclaimed materials as possible. These included the pine floorboards, sink units, taps, radiators and a reclaimed brick patio. 'We hate the thought of just adding to the ever-growing amount of stuff in the world,' says Franky. 'By shopping around and finding new uses for things, we also saved quite a lot of money.'
Are you inspired to take on your own home makeover, like Franky and Jack's? We have masses of ideas and helpful advice on what to do and where to start in our feature on house renovation.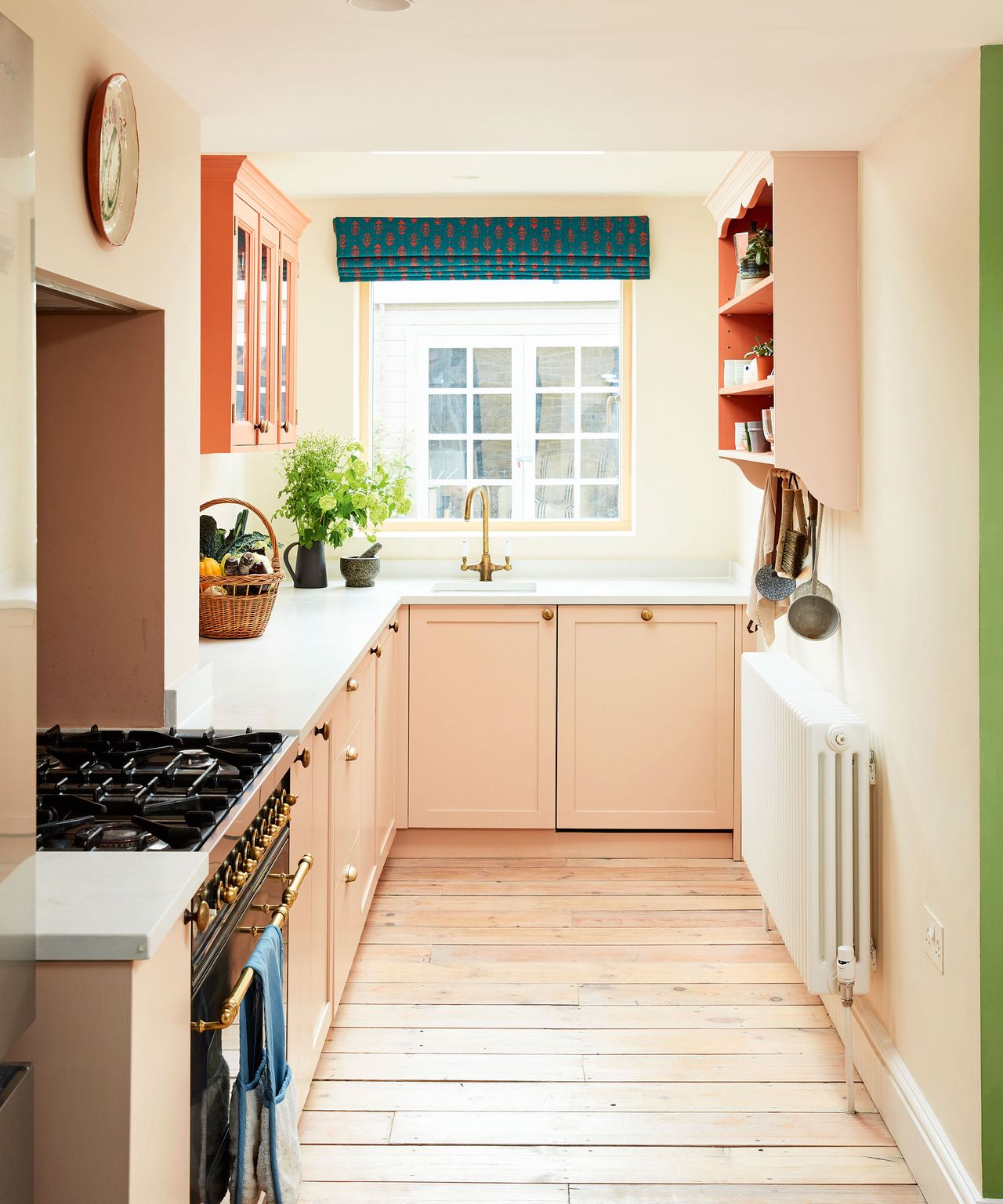 Profile
The owners Franky Ridgeon, an interiors architect, her partner, Jack Mayhew, who runs a company selling sustainable meat products, and their son, Max
The property A three-bedroom Victorian terraced house in Greenwich, London
Project cost Approx. £152,100
Their new house was the perfect property to renovate, and Franky, an interior architect, couldn't wait to use her skills on it. 'It belonged to my parents, who ran it as student accommodation for 15 years,' says Franky. 'They were looking to sell at the time we were looking to move from our apartment to somewhere bigger, so it made sense for us to buy it.'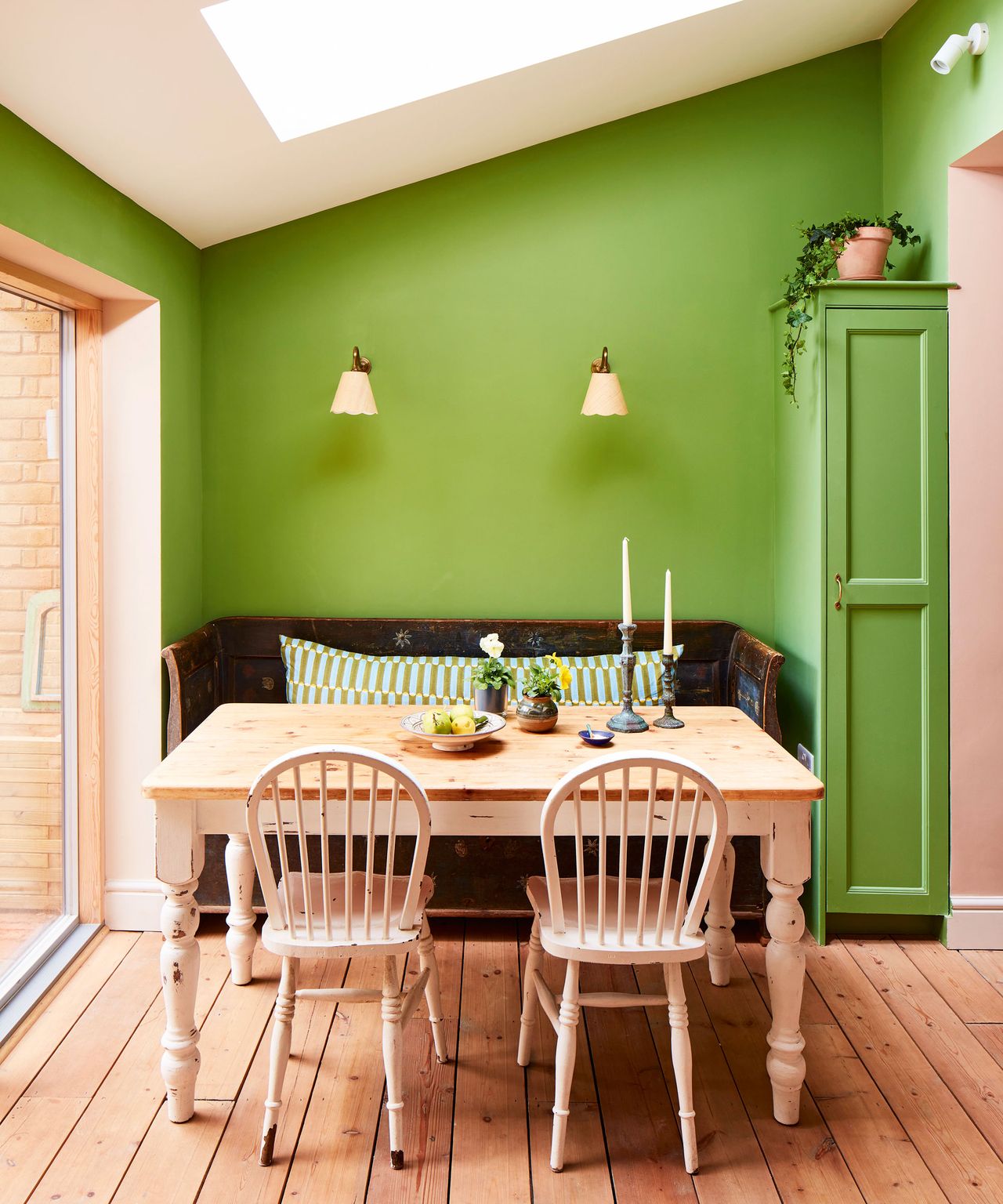 At that time, the house had two double bedrooms and one small bedroom on the first floor, with the family bathroom on the ground floor. 'From the front it's a beautiful property, but at the back there was an unsightly extension,' says Franky. 'The room layout inside wasn't ideal either. The rooms were very small and crying out to be opened up into a much lighter modern living space – for ourselves for as long as we live here and for other families in the future.'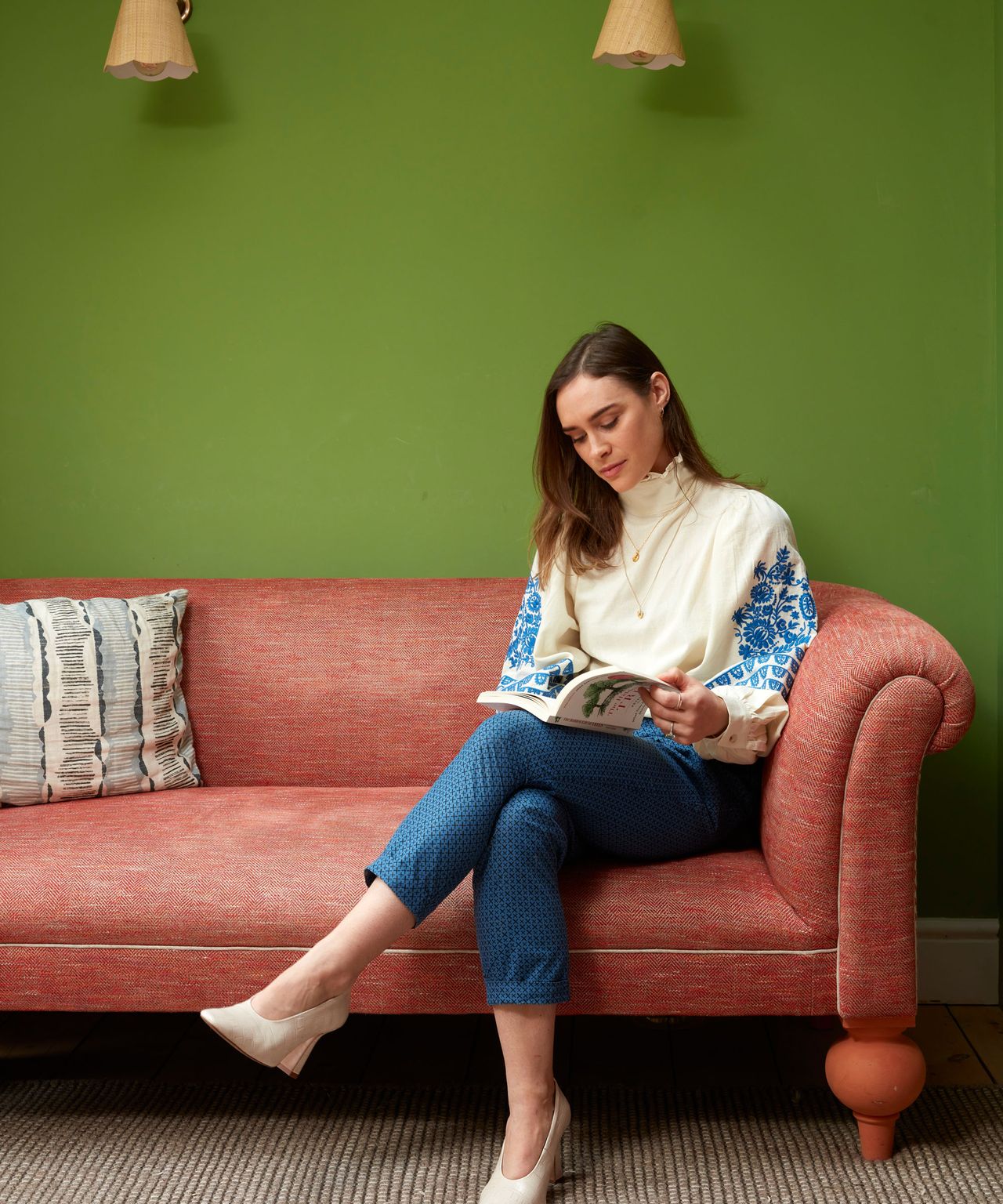 Franky and Jack moved in with friends while building work was carried out. Their plans for the property came under permitted development, including knocking down the old extension and building a new one, reconfiguration of the layout and a loft conversion that added another bathroom and double bedroom.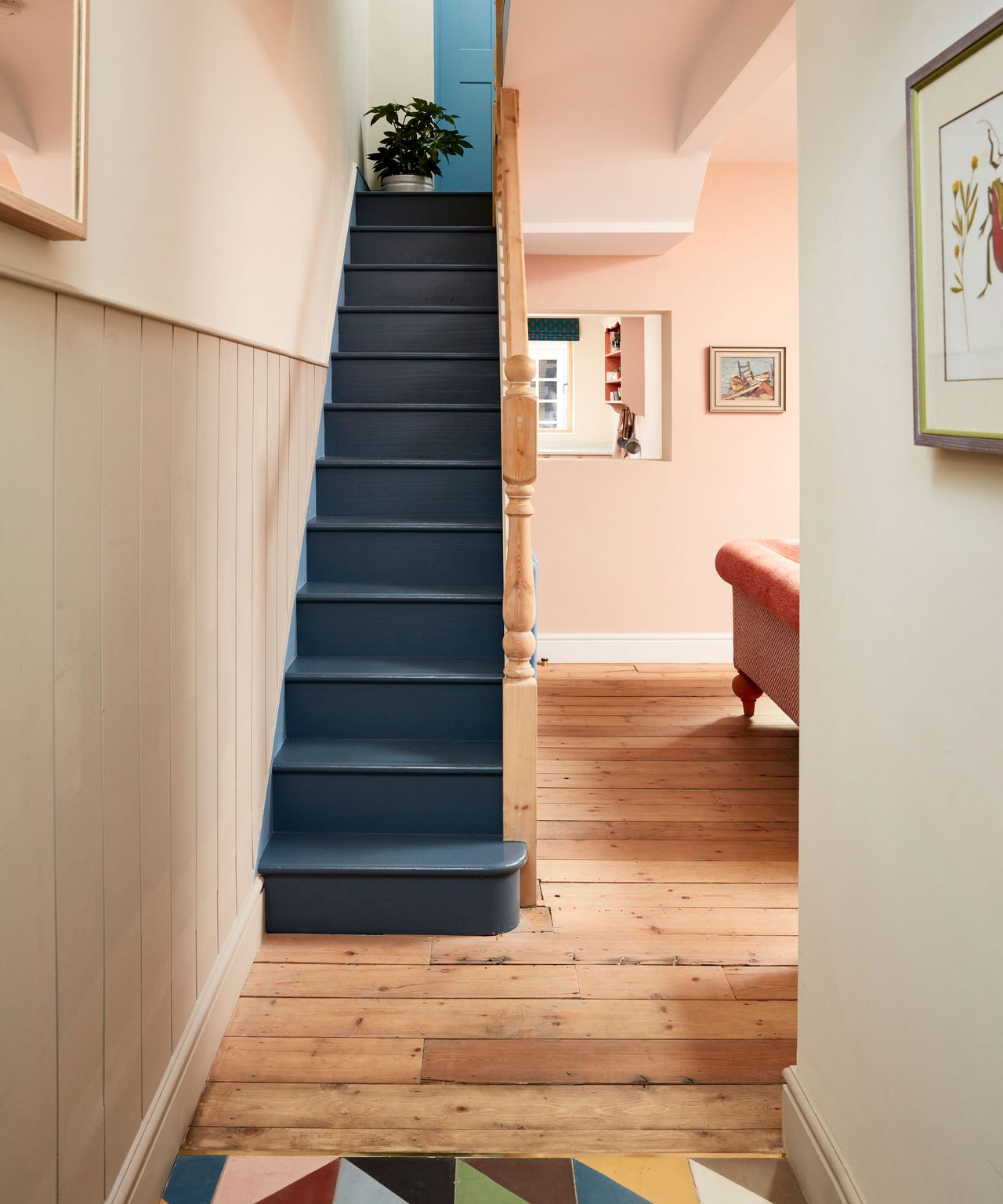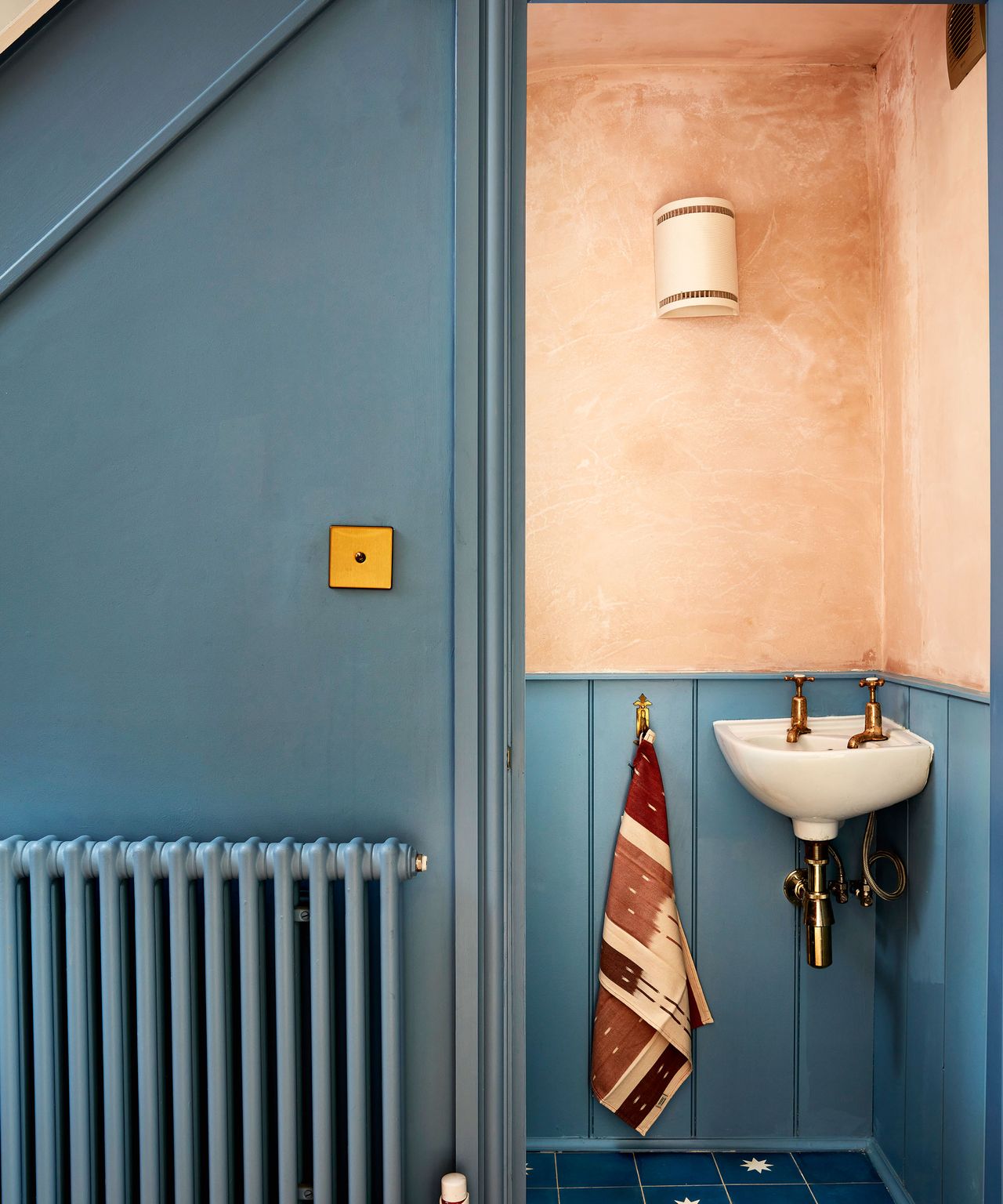 The couple also reinstated the original entrance hall and created plenty of built-in storage. 'A house can never have too much,' says Franky. 'I used space under the eaves, created a niche in the entrance hall wall for coats, a box seat for shoes, and built cupboards anywhere there was an alcove.'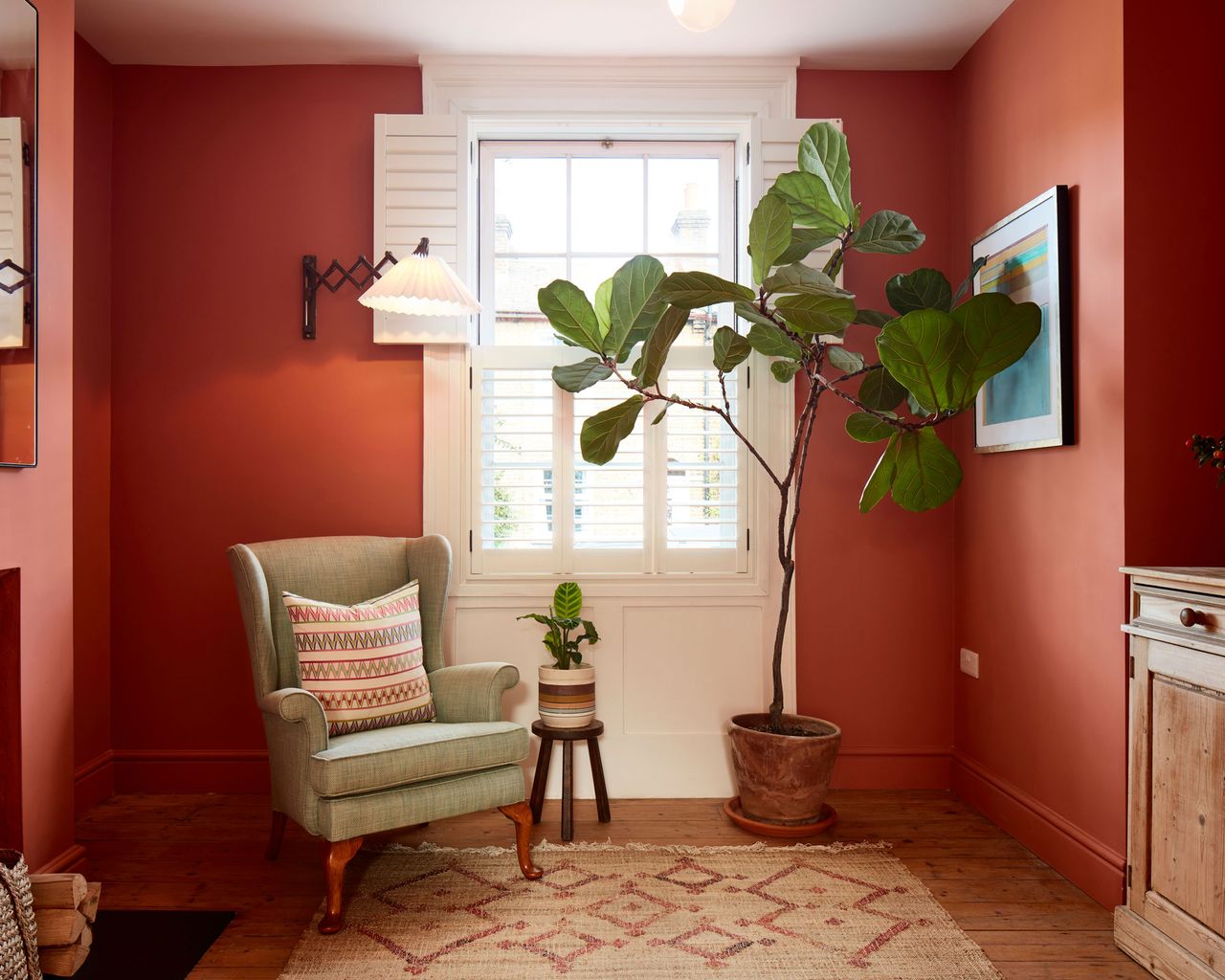 Further space was saved by creating pocket sliding doors between the sitting area and snug, which can be turned into a quiet reading room, a TV room or children's playroom. In a nod to the property's history, Franky designed a serving hatch-style window between the old dining room and kitchen so that light shines through the ground floor. It also creates a sight line to the garden from the front door.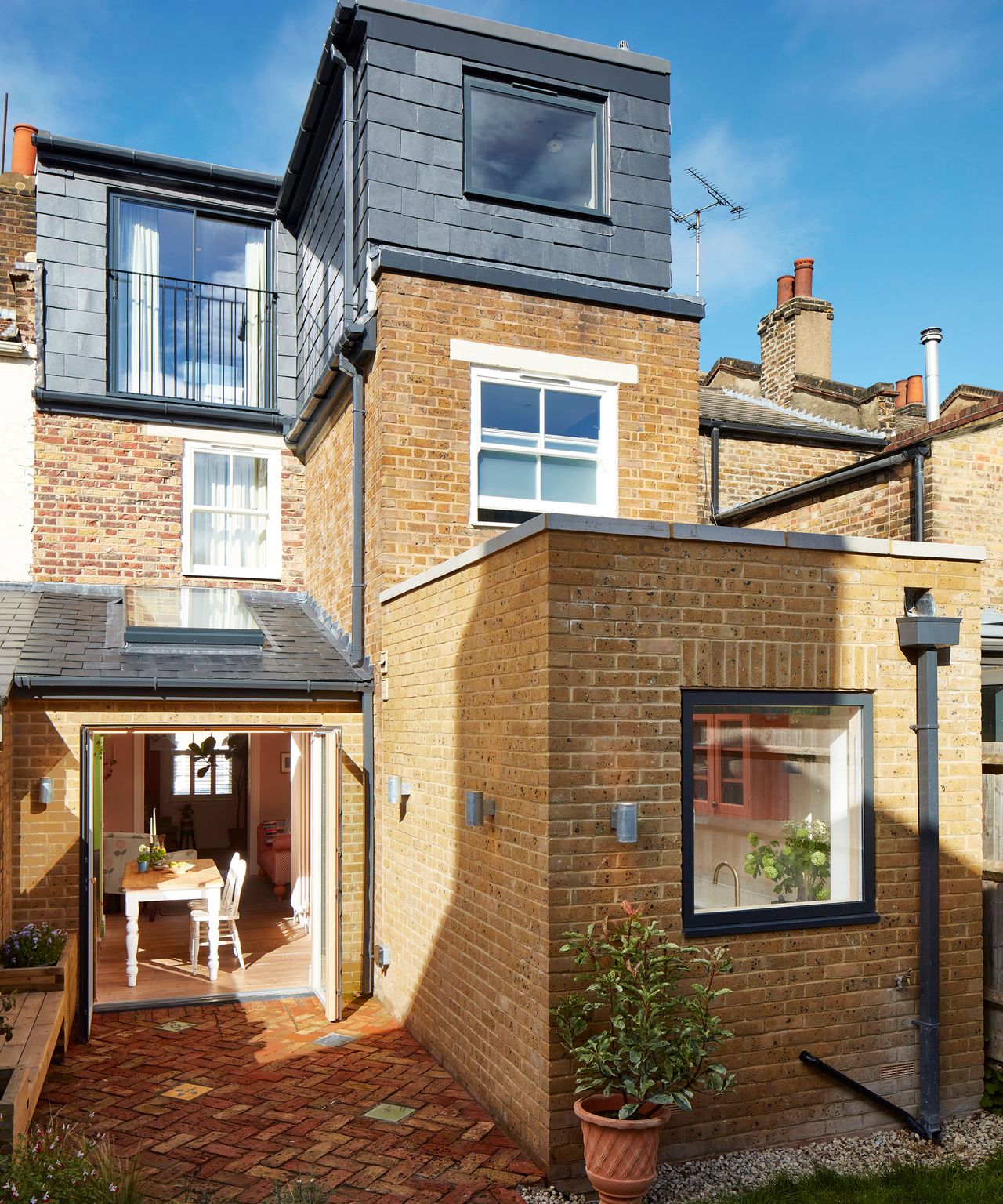 While the house was stripped back to a shell, the builders replaced all the electrics and plumbing, re-plastered and laid reclaimed floorboards. Franky and Jack bought kitchen units and bathroom fittings, adding feature wall tiles and using reclaimed furniture to create basin counter tops. 'Work was delayed several times by lockdowns, but we moved into the house last summer and finished the rest of it while living here,' says Franky. 'The major work and decorating was done – it was just a case of tackling any snagging issues.'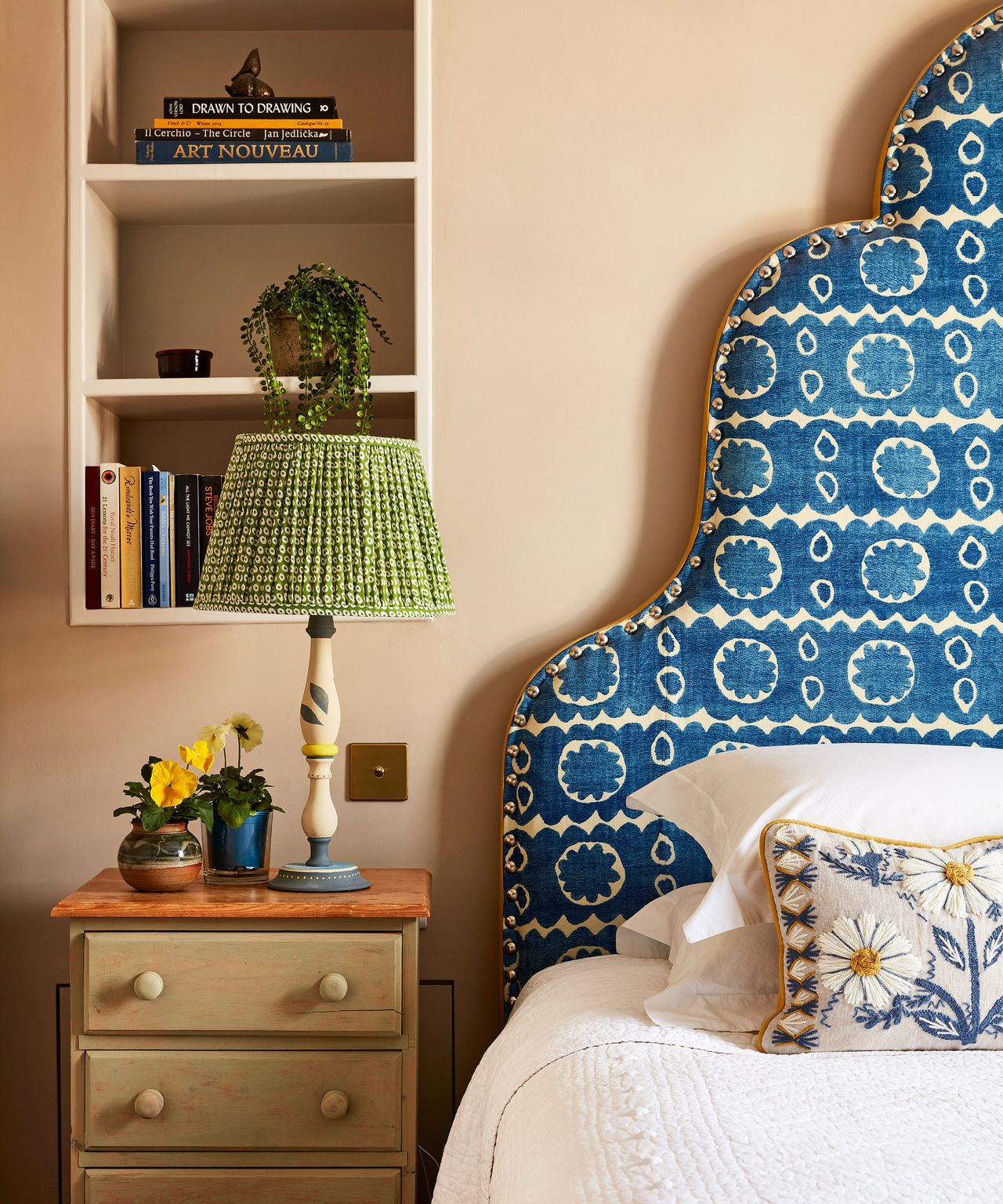 She introduced big blocks of colour to make the final transition from former student house to welcoming family home. 'We were working to a budget so I didn't want to spend money on expensive wallpapers,' she says. 'We went for statement wall colours instead, which can be painted over for a fresh look.' The only compromise was in the tiles. Franky is a fan of Emery et Cie, who supplied the bold choice of decorative finishings in the family bathrooms.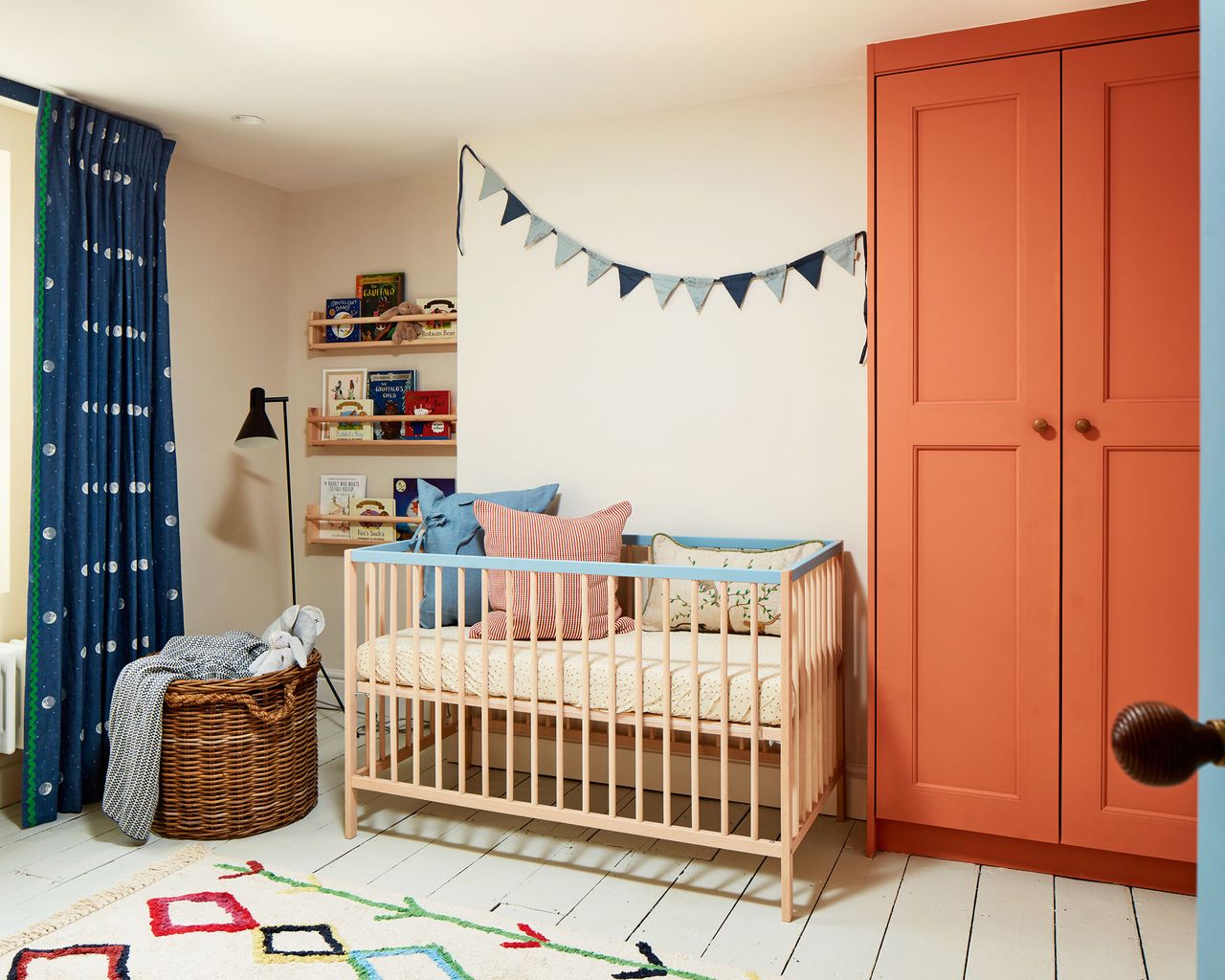 'I wanted the house to be fun and comfortable,' she adds. 'I'm used to working with clients, so it was different working on our own house. You have to step back and be quite objective when it comes to the renovation side, then develop your own style in the décor and finishings. Apart from lockdown, the renovation was quite straightforward, so the rest of it was about introducing character with colours, furniture and ideas personal to us.'
The result is a home that's warm, cheerful and unexpected. 'It's a feel-good house,' says Franky. 'We're delighted with how the renovation has transformed it so dramatically from a rather dated student house into a family home for the future.'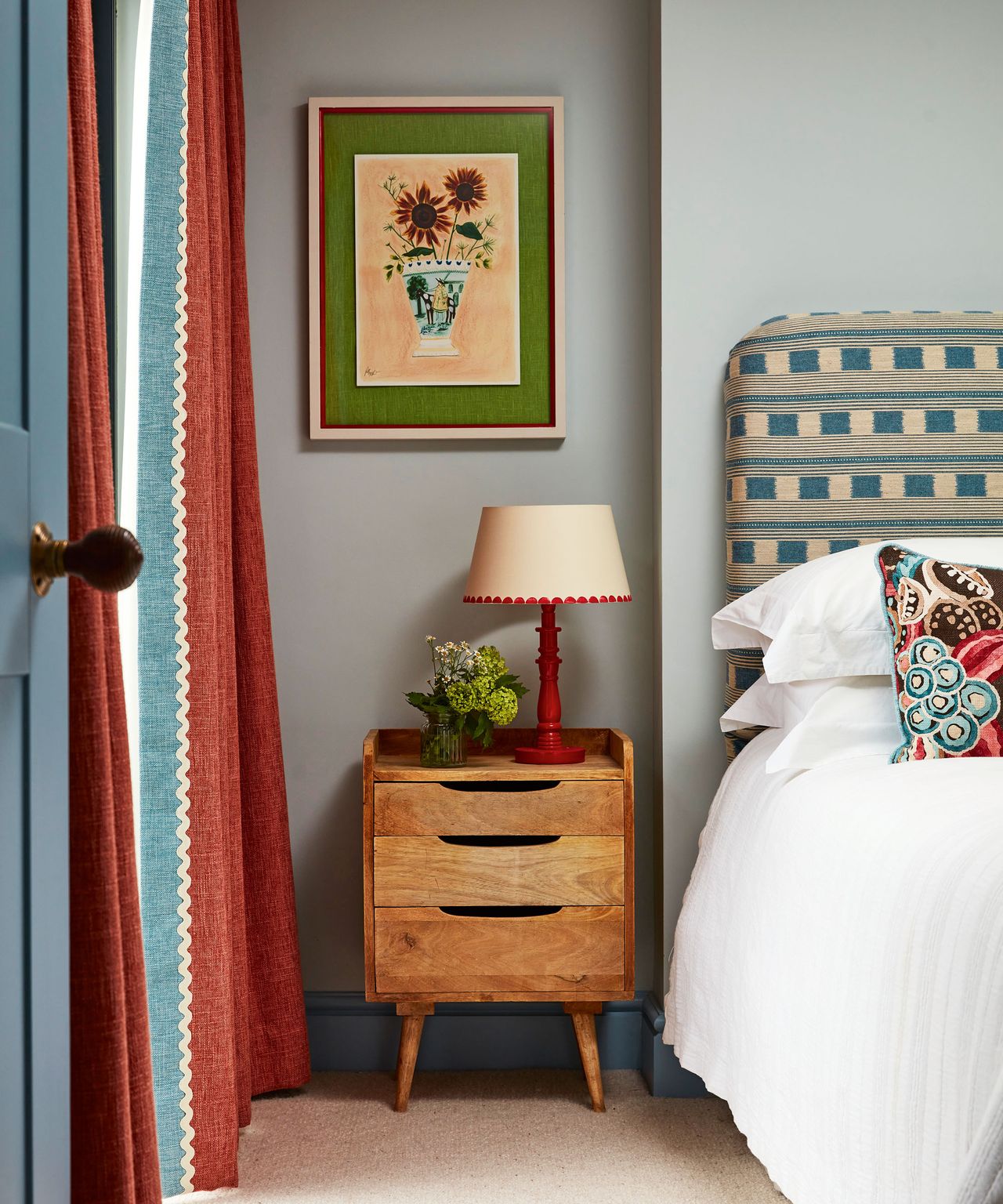 https://www.realhomes.com/us/completed-projects/real-home-old-students-digs-transformed-into-colourful-family-home